The Vanguard Demon is coming.
The newest marker in the Vanguard armory, the new Demon is light weight, fast, efficient, and as smooth as your highschool girlfriend. Check out the first of two reviews on PaintballX3.com here; http://www.magwise.com/Magazines/View/Paintball_X3/3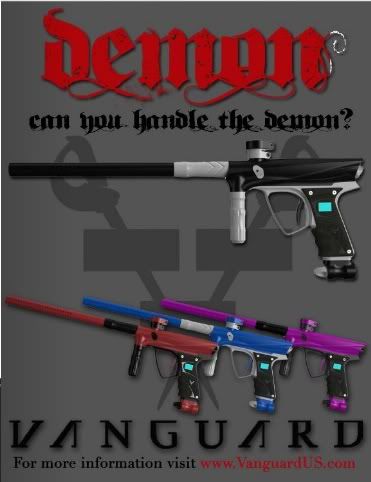 Get ready to order yours from Impact Action Sports. Available Apr. 1 at Huntington Beach Surf City Open, online to follow.